Blower Housing Complete Form & Assembly System
Blower Housing Wrapper, Dual Mandrel Decoiler,
Notch Punch Rollform & Endformer with Part Stacker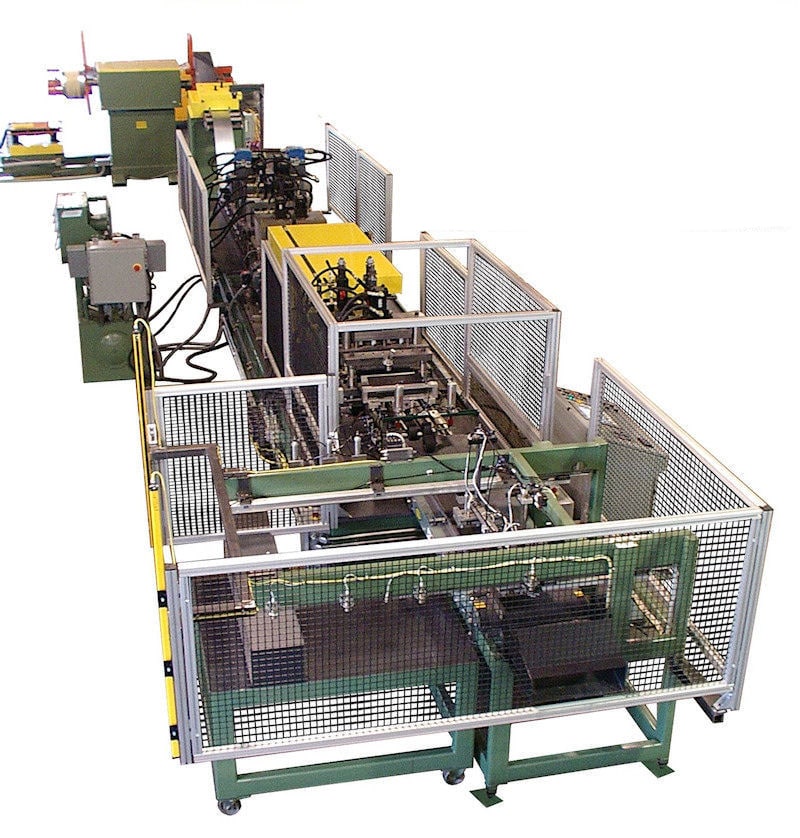 Complete Coil Feed System

Punches, Notches, Embosses, Seams & Flanges the Wrappers in a variety of lengths, widths & patterns.

Variable width quick change Rollformer & Dies.
 Quick change tooling & programmable set-ups produces a variety of styles & sizes of Blower Housings in minutes.
Special Patent Pending Slit-Lance-Lock Seam Design
Assembly System
Programmable Assembly Unit produces assembled & seamed Blower Housings in a wide range of diameters, widths and styles on one machine.